Rayner &amp Associates is a management consulting and training development firm specializing in helping our clients to define, plan, and implement strategy-driven change. Throughout our practice, we employ our own core values:
Uphold the highest professional and ethical standards.
We believe it is critical to maintain an open and honest relationship with our clients. In developing such a relationship, it is imperative to uphold the highest professional and ethical standards.
Maintain a client centered approach.
We work in collaborative partnership with our clients in all aspects of our work, from assessment to diagnosis to action planning. We recognize that it is the client, not the consultant, who must ultimately take ownership and responsibility for implementing organization change.
Develop and foster long term client relationships.
We seek to develop long term relationships with our clients. We recognize that "quick fixes" often leave only temporary improvement. Our goal is to work jointly with our clients to improve performance for the long term.
Focus on the whole system.
We view organization change from a whole systems perspective. During every phase of the change effort, we take into account the impact the interventions we recommend will have on the total system. Our goal is to uncover the critical few interventions that will have the most profound impact on improving the organization's long term health.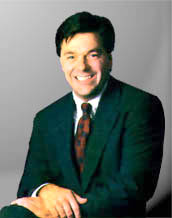 Steven R. Rayner is founder of the consulting and training firm Rayner &amp Associates, Inc. and is a leading authority in the areas of strategic change, future visioning, culture redesign, high performance work systems, and corporate transformation.
Rayner is the author of several books and articles on the subject of high performance work systems. His extensive writings have been published by the National Productivity Review, Work in America Institute, the American Society for Training and Development, Oregon State University, the University of Minnesota, Jossey-Bass Publishers, and Belgard•Fisher•Rayner. In addition, he has written articles for internal publication at major corporations, including Boeing, Tektronix, Goodyear, Calgon-Carbon, Monsanto, and Otsuka Pharmaceutical Development Company.
Rayner regularly speaks at industry, academic, and professional conferences on the subject of high performance work systems. He has addressed audiences at the Ecology of Work Conferences, the Association of Quality and Participation Conference, the American Production and Inventory Control Society, the American Society for Training and Development, the International Conference on Self-Managed Work Teams, as well as company and academic conferences, including those hosted by the University of Pittsburgh, the University of North Texas, Oregon State University, IBM Canada, Ltd., Harley-Davidson, Esso Resources, Tektronix, Hewlett-Packard, Phillips Petroleum, Texas Instruments, and Recreational Equipment, Inc. In addition, Rayner has served on the faculty of the University of Washington as a guest lecturer and with the Center for Telecommunications Management, the Marshall School of Business, University of Southern California.
Rayner was an honors graduate from both Lewis and Clark College (where he received his B.A.) and Pepperdine University (where he received his M.S.O.D.).
Contributions to the field of Organization Development by Steven R. Rayner, founder of Rayner &amp Associates, Inc.:
Program Management: Written from the Experience of Program Managers. Written for the Boeing Company, this book describes the program management best practices and the key leadership behaviors to be a successful program manager. Published by the Boeing Company, March 2009. (Boeing Proprietary)
Shaping the Future: A Dynamic Process for Creating and Achieving Your Company's Strategic Vision. Describes how to successfully transform large organizations so that they can achieve competitive advantage. Co-authored with William Belgard. Published by AMACOM, New York, May 2004.
Team Traps: Survival Stories and Lessons from Team Disasters, Near-Misses, Mishaps, and Other Near-Death Experiences. Describes some of the the common traps teams experience and strategies for overcoming them. Published by John Wiley &amp Sons, New York, New York, April 1996.
Team Innovations: Best Practice Tools and Resources for Team-Based Management. This report examines the innovative practices of high performance teams in twelve different companies. Co-authored with Patrick Murray, Jocelyn Manuel, and Joseph Whittinghill. Published by People Management Resources (a division of Watson Wyatt Worldwide), Beaverton, Oregon, April 1996.
Tips for Teams: A Ready Reference for Solving Common Team Problems Packed with 100s of Solutions. This book provides hundreds of tips for solving problems teams commonly face. Co-authored with K. Kimball Fisher and William Belgard. Published by McGraw-Hill, New York, New York, August 1994.
Re-Creating the Workplace: The Pathway to High Performance Work Systems. Provides insights for how to effectively implement a high performance work system. Published by Oliver Wight Publishers, Essex Junction, Vermont, June 1993, distributed by John Wiley &amp Sons, New York.
New Excellence: The Forest Grove Project. Dedicated to understanding the progressive management practices introduced at the highly innovative Forest Grove circuit board plant. Published by Tektronix, Winter 1984.
Clients by industry:
Aerospace
Abu Dhabi Aerospace Technologies
Boeing
Boeing Shanghai
Lockheed-Martin
Spirit Aerospace
Construction
Education
University of Southern California, Center for Telecommunications Management
University of Washington
Food
Government
State of Montana
United States Air Force
High Technology/Software
Healthcare
Manufacturing
Berg Companies
Goodyear
Harley-Davidson
Paccar
Energy
Phillips
Puget Sound Energy
Pharmaceutical
BioMarin
PDL
Regeneron
Schering-Plough
Teva
Retail
Timber
Clients, alphabetical:
Abu Dhabi Aerospace Technologies
Berg Companies
BioMarin
Boeing
Boeing Shanghai
DBM
Goodyear
Harley-Davidson
Little Lady Foods
Lockheed-Martin
IBM Canada
Microsoft
Motorola
Paccar
Phillips
PDL
Puget Sound Energy
Regeneron
REI
SCAN
Schering-Plough
Spirit Aerospace
State of Montana
Teva
United States Air Force
Weyerhaeuser
University of Southern California, Center for Telecommunications Management
University of Washington